← Back to portfolio
Articles for Gospel Union Press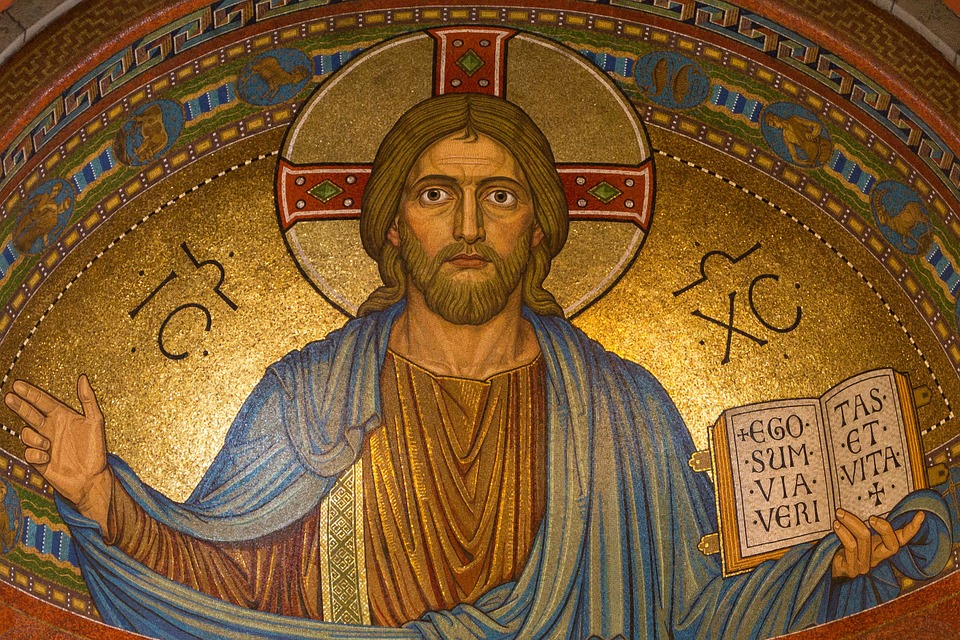 Hall of Faith
In sports there is a hall of fame for almost every sport. It recognizes those who had a great impact on the sport, or who achieved great things over a career. These people hopefully serve as inspiration to people who want to play at a high level of sport, or just as an inspiration to pursue one's dreams.
If we can look to a sports hall of fame for inspiration, how much more should we look to the scriptures to see what great men and women of God have done over the centuries.
There were many accomplishments and great feats, but the thing they all have in common is faith, or belief. An athlete must believe what he or see seeks is possible, and we too must believe that we can reach God through faith.
The writer of Hebrews lists a hall of fame of sorts in what is called the faith chapter.
Chapter 11 lists many examples of great men and women of faith through history. The writer of Hebrews calls us to consider these people as examples of faith as we live our lives in a way that is pleasing to God.
"Wherefore seeing we also are compassed about with so great a cloud of witnesses, let us lay aside every weight, and the sin which doth so easily beset us, and let us run with patience the race that is set before us,Looking unto Jesus the author and finisher of our faith; (Heb. 12:1-2a)
The ancients lived by faith, and their stories are told in scripture so we might have an example of that faith.
Hebrews 11:1 tells us faith is things hoped for, and things not seen. The people of the Old Testament believed in God and lived on that belief. They were hoping for a better place and did not call this world their home. They were looking forward to the day of Jesus, and now we look back to the day of Jesus as the basis of our faith.
As it says in Hebrews, the men of old did not receive the promise during their lives as they looked ahead to the work of Christ. We have seen that work, and we continue to see it today in our lives. But like them, we also look forward to a better day, or a better land, to call our own, which is the kingdom of God.
The writer of Hebrews lists many examples of great faith, and there are many in the new testament as well. The thing they all have in common is a strong belief in God, things not seen, things hoped for.
One of the people listed in Hebrews is Abraham, who many consider to be the founder of organized religion. It was with Abraham that God began a relationship with a specific group of people, who would eventually become the nation of Israel, God's chosen people.
Genesis 12:1 tells us "Now the LORD had said unto Abram, Get thee out of thy country, and from thy kindred, and from thy father's house, unto a land that I will shew thee."
God did not even tell Abraham where he was going, but simply to leave his whole life he had built and follow. To make it even more amazing, Abraham and his wife were old and past normal childbearing years, yet God told him he would be the father of many nations.
Abraham believed God and followed, and that was credited to him as righteousness (Gen. 15:6)
There are many more examples in the Old Testament of great faith. Noah built an Ark, Moses led his people out of Egypt, a young boy named David killed a giant, and the list goes on and on.
In the New Testament there are also great examples of faith. Early on in the gospel accounts Jesus calls disciples to follow him. Some scholars believe people like James, John, Peter and the rest of the disciples already knew Jesus, but regardless, they did drop everything and followed when the Lord called.
Later on Peter called Jesus the Christ, when Jesus asked who he thought he was.
"Jesus replied, "Blessed are you, Simon son of Jonah, for this was not revealed to you by man, but by my Father in heaven." (Matt. 16:17).
Peter had come to the point where he had seen the miracles and heard enough of the teaching to believe that Jesus was indeed the promised Messiah.
And there were great women of faith as well. Even Mary, the mother of Jesus. The angel Gabriel appeared to Mary and told her she would give birth to the Messiah. This was hard for her to believe probably, but she did believe.
Here response "I am the Lord's servant," Mary answered. "May it be to me as you have said." shows a great simple and obedient faith in God.
We see throughout history God asking people to have faith. Regardless of the task, whether it seemed possible or not, God asked only that they believe. God is the one who actually did the work and made things happen, but he used people who believed and acted on their faith.
We can take inspiration then from these people who lived by faith. God calls people for his own purposes, and achieves his purposes with his own strength. We need to only believe.
There are also stories in scripture of people who did not believe, and they failed. One example is the scouts who did not believe God when they went to check out the promised land (Numbers 13). Because they did not believe, and were afraid, all of Israel had to wander in the wilderness for 40 years.
Faith is the key to everything.
"But without faith it is impossible to please him: for he that cometh to God must believe that he is, and that he is a rewarder of them that diligently seek him." (Heb. 1:6).
–- James Jordan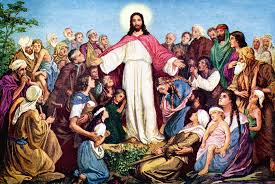 The Place of Faith
From the beginning there has been a tension between law and grace, or between faith and works. Paul took time in each of his letters to explain the place of each, yet there seems to be something in the human condition that wants to give us some responsibility for our own salvation.
The idea of salvation by faith alone did not originate with Luther in the great reformation, but he did draw the line in the sand in a manner of speaking. Some have seen a contradiction between Paul saying salvation and righteousness by faith alone and the letter from James saying faith without works is dead. Luther went so far as to advocate throwing out that letter from the Biblical canon. He called it an "epistle of straw."
But an understanding of the entire teaching of scripture can unravel this question. The two go together, and are as the two sides of the same coin.
It is clear that we are saved by faith alone, and as a result of the transformation of our lives as born again people of God, we do the works of God.
In Genesis, when Adam and Eve sinned, and rebelled against God, it was God who restored the relationship. In Genesis 3, God made animal skin clothing for them, which was a precursor to the blood sacrifice that would come as an atonement for sin. The covering also made them able to come to God without shame.
Later God called Noah and saved him and his family through the Ark that he told Noah to build. While it is true Noah built the Ark, it was God that empowered him to do so, and it was God who saved them through the flood. Noah would not have built the ark if he had not first believed God.
Also later, God called Abraham, and chose him to start what would become the Jewish religion.
Abraham was first called to leave his home and go to a place he did not know. He was then asked to believe he would be the father of many nations, even though he and his wife were old and had no children.
As the scripture says, Abraham did believe. "And he believed in the LORD; and he counted it to him for righteousness." Gen. 15:6.
Abraham believed God and went where God told him to go, even though he did not know where that would be even after he started the journey. As the scriptures say, it was belief that made Abraham righteous. As a result of his belief, he obeyed and went where God told him to go. He also believed that God would keep his promises.
Abraham did take matters into his own hands, which perhaps shows a level of unbelief. In Chapter 15 Abraham believed, and it was counted as righteousness. But in the next chapter, he takes his wife's maidservant, Hagar, and has a child with her. Abraham took matters into his own hands, and we are feeling the results of that even today in the Middle East. So we see that when he took matters into his own hands – works without faith – problems resulted.
Much later, when the Hebrews were about to enter the promised land, they conquered Jericho by faith, Joshua 6. They believed God, and walked around the city until God tore down the walls and gave them victory. But in the very next chapter, the people went up in their own strength against the city of Ai, and were defeated. They were also hampered by sin, so unbelief combined with sin led to defeat.
The Hebrews also showed great unbelief when they did not enter the promised land, even though they had been through many battles to get there. The writer of Hebrews tells us, in chapter 4, the problem was they did not enter the land because of unbelief.
"For unto us was the gospel preached, as well as unto them: but the word preached did not profit them, not being mixed with faith in them that heard it." (Heb. 4:2).
The heard the promises, but did not mix that with faith, so they did not enter the land, or the rest God had provided.
Romans 14:23 says that which is not of faith is sin. Any action we take, even good actions, that are not based on faith or done out of faith, betray a lack of belief and are therefore sin.
This is why, perhaps, James says faith without works is dead. (James 2:20).
James goes on to say, "Seest thou how faith wrought with his works, and by works, was faith made perfect.?" (James 2:22).
In Romans 4, Paul explains how Abraham was righteous because he had faith, and because he had faith, Abraham obeyed and trusted God. Some would charge then, that we need do nothing because everything is of faith. Paul combats this argument, similar to the argument that we should sin so that grace may abound. "God Forbid," Paul said.
James too then, takes the same case but from a different angle.
James 2:16 says if you see a person in need ... "And one of you say unto them, Depart in peace, be ye warmed and filled; notwithstanding ye give them not those things which are needful to the body; what doth it profit?"
While Paul addresses the importance of faith as the cornerstone of all things related to God, James takes the other side of the coin, and shows how faith does indeed work.
We may say we have faith, and that is a good thing, but if we have faith we will have works that show we have that faith.
It is similar to Jesus' teaching about knowing people by their fruits. You cannot have one without the other, as either faith or works by themselves are worthless because they do not produce anything.
–- James Jordan
The Call of God
Much time and effort is put into finding God's will for our lives, and for God's calling on our life. "Why are we here,?" is the question many people ask. While these are legitimate questions, the basic calling on our lives is rather simple.
From the beginning, and throughout the Bible, we see people called to do great things by God and at the same time, God has always called his people to a relationship as individuals.
Moses was called to lead the Children of Israel out of Egypt, Abraham was called to be the father of many nations, David was a great king and the list goes on.
Indeed, in the New Testament the disciples were called to be fishers of men, and Saul was called to be Paul and write most of the New Testament itself. Even up to day, people are called to specific tasks at times.
However, the ultimate call of God is to respond to His invitation to reconciliation and into a relationship. Any of us could be called to some specific task, but we all have a calling to a personal relationship with God, no matter what our role is in our society.
Whether we are an evangelist speaking to millions of people, or someone with a regular secular job, there is a deeper calling for each of us as an individual.
The call of God on our lives is to love God, and to love each other as we love ourselves as Jesus said when giving the Sermon on the Mountain (Matthew 5-7). He said this – loving your neighbor as yourself - summed up the entire law. If we do that, we will be obeying God's law and be on good terms with God and man.
The Jews had a lot of laws, some God had given them, and they added some of their own. But even when giving the law, God made clear there was a deeper calling.
"And now, Israel, what doth the LORD thy God require of thee, but to fear the LORD thy God, to walk in all his ways, and to love him, and to serve the LORD thy God with all thy heart and with all thy soul, To keep the commandments of the LORD, and his statutes, which I command thee this day for thy good?" (Duet. 10:12).
The Jews focused heavily on the law, observing dietary laws, special days as well as offering various sacrifices. But even so, what God ultimately wanted was for them to have faith and to live by faith.
Eventually the Israelites, and Judah, were taken off the land God had given them because they worshiped other gods and they were disobedient. Even so there were a lot of Jews still observing the law faithfully, yet this was not what God really wanted.
They may have had legalistic righteousness, but they were not listening to the call to love God and their neighbor. This is what Jesus was referring to later when he told them their righteousness "must exceed righteousness of the scribes and pharisees," (Matt. 5:20b).
When they were brought back to the land after the exile, the point was brought home again by the prophet Micah.
The prophet rhetorically asks if the Lord will be pleased with sacrifices of thousands of rams, or rivers of oil, or even sacrificing their children, as was the habit of the pagans. (Micah 6:6-7).
The prophet answers his own question in the next verse:
"He hath shewed thee, O man, what is good; and what doth the LORD require of thee, but to do justly, and to love mercy, and to walk humbly with thy God?" (Micah 6:8).
We may think we must do great things, and the Micah makes the point by exaggerating what could be offered to atone for one's sins. Yet what we are called to is more simple, and perhaps more difficult.
While there may be specific callings at times, the emphasis of the scriptures is on being faithful to God by loving him and loving each other. We need not wonder about a specific call then, if we are being faithful to the ultimate call to love each other. We need not think we are not serving God just because we are not doing mighty things on the surface.
That is not to say we should not seek to do great things for God, but perhaps we should focus more on doing the basic things that leads to a stronger spiritual relationship.
Ephesians 2:10 says we are called to do good works, which God has already prepared beforehand for us to do. These may be great tasks that impact the entire world, or they may impact only one person in some positive way.
Also in the New Testament, a new way of living is introduced. While the Old Testament had the law as a means to God, we now live by the spirit, and we have the Holy Spirit living inside of us.
"Therefore we are buried with him by baptism into death: that like as Christ was raised up from the dead by the glory of the Father, even so we also should walk in newness of life," (Romans 6:4).
Peter writes that God's power has given us all things we need for a good life and for godliness – which is our calling. These promises allow us to actually participate in God's divine nature.
Peter goes on to say (2 Peter 1:5-9) that we should add to our faith, virtue, knowledge, temperance, patience, godliness, kindness and brotherly love.
"For if these things be in you, and abound, they make you that ye shall neither be barren nor unfruitful in the knowledge of our Lord Jesus Christ, (II Peter 1:8).
He says if we do these things we can make our calling and election sure. This then, is our calling, regardless of our station in live, to love God and his people.
–- James Jordan
Expanding the Call
There is a great message that all believers in God share. That message being the good news that Jesus Christ has risen, to pay our sin debt and to give us victory over sin. With such good news, one would think we would be eager to share the message with the world.
Yet since the beginning of time, God has had to push his people to go beyond their artificial borders to spread that good news.
There may be many reasons people are hesitant to share the good news, and especially hesitant to go beyond borders or barriers that might exist. It may be that we fear rejection, or that we don't know the language or customs well enough, and we fear we may be misunderstood. But God still calls us to cross borders and reach the entire world.
It started in Genesis 12 with the calling of Abram. God told Abram to leave his country, and go to an unspecified place where God would lead him. He promised Abram many blessings, not only for him but for the entire world. "And in thee shall all families of the earth be blessed." (Genesis 12:3b.)
Much later, when God called the people out of Egypt and into the promised land, he told them to be kind to other sojourners and travelers.
"Love ye therefore the stranger; for ye were strangers in the land of Egypt. (Duet. 10:19).
Then Isaiah called the Jews "a light to the gentiles," in chapters 49 and 60.
The Hebrews had a hard time being a light though, and then tended to not spread the word. This was perhaps why it was hard for people in Jesus' day to accept the idea that Gentiles could also be believers.
Even Jesus, at one point in his ministry, seemed reticent to help those not of the House of Israel. A Canaanite woman wanted Jesus to heal her daughter who was possessed by a devil. Jesus had another goal in this instance, but his reply is a bit puzzling.
"But he answered and said, I am not sent but unto the lost sheep of the house of Israel. (Matt. 15:24).
But Jesus did go first to the house of Israel, to God's chosen people. His point in this dialogue was to show that people who were not Jews could have faith just as they could, so it was in fact compassionate of him, even if it did not appear so at first glance.
Jesus did welcome cananites and people of other groups, which was one of many things that got him in trouble with the religious establishment. It did become clear later in his ministry that he wanted the entire world to know the good news.
When Jesus was crucified, and then raised from the head, he gave his marching orders to the disciples before he ascended into Heaven.
At the end of Matthew, Jesus tells them to make disciples of all nations. "Go ye therefore, and teach all nations, baptizing them in the name of the Father, and of the Son, and of the Holy Ghost: (Matt 28:19).
At the beginning of Acts Jesus appears again, and expands on the directive, saying "and ye shall be witnesses unto me both in Jerusalem, and in all Judea, and in Samaria and unto the uttermost part of the earth. (Acts 1:8).
Jesus called them to expand the message beyond their immediate context of Jerusalem, going from Israel to Samaria and everywhere else. It could be compared to going from one's community, to other similar communities, to people of other races, religions, ethnic backgrounds and any other artificial border one might thing of as a hindrance.
Yet there was conflict in the early church as nearly all the very early Christians were Jews. They still thought of themselves as Jews and still had trouble with what to do with Gentile believers.
It was not until Acts chapter 8 that Phillip, one of the disciples, ventured out to Samaria to spread the gospel. He did that because Saul – who became Paul – was persecuting the church. It took that perhaps, to get the early church moving.
Peter also got involved in Acts 10, when he was called to share the good news with a Roman soldier named Cornelius. This was going beyond Samaria culturally at least, but Peter had been shown in a vision that he should go.
Peter saw a vision of unclean animals, and he refused to eat because they were unclean. But God's response was: "And the voice spake unto him again the second time, What God hath cleansed, that call not thou common." (Acts 10:15).
Eventually, Acts 15, they held a conference and cleared the way for the Gentiles to enter the church.
This was a huge issue in the New Testament, and Paul devotes much writing to the issue. In Ephesians 3:6 Paul writes the Gentiles are fellow heirs in the promises of God.
This opened the door for the gospel to then spread to the uttermost parts of the earth.
We see then a history of the gospel spreading, and even the development of getting past borders such as religion, nationality or race.
In Matthew 24, a controversial perhaps passage about end times, Jesus said the end would not come until the gospel has been preached in every nation.
There are not many nations, or people groups, left on the earth that have not heard the message as mission groups flourish.
But even missions got off to a rocky start when Christianity was the norm in Europe and the early part of the United States.
There were those who did not like the idea. Missions did eventually start though, and the result has been that there are fewer and fewer groups that have not heard the gospel message.
–- James Jordan
God's Justice
Some feel the world is basically fair, while others believe that it is not fair, and just accept that reality. Whichever way one leans, it does show that we all have a sense of what fairness is, and we all want some sense of justice to rule in our world.
Often we think of justice having to do with punishment for wrong-doing, and there is that aspect. Another aspect of justice is uplifting the downtrodden, or leveling the playing field to allow everyone to have opportunity. Justice is another word for fairness.
There is the aspect of God's justice that will include judgment and punishment for those not covered by the blood of Christ. But God's justice also calls for fairness in society. Leaders are called to act with justice – meaning fairness – to even those that have no voice of their own.
As far back as Genesis 4, when Cain killed Abel, justice was called for.
"And he said, What hast thou done? The voice of thy brother crieth unto me from the ground," Gen. 4:10.
Much later, the Hebrews were slaves in Egypt. Even though God led them there to escape famine, they ended up under bondage to the Egyptians. Exodus tells the story of how God heard their cries and raised up Moses to deliver them.
God was concerned about his people being in bondage, and finally gave them justice by having Moses bring them out of Egypt.
After they were out of Egypt, and God was giving them instructions, he told them to not oppress the stranger, "for ye were strangers in the land of Egypt," (Exodus 22:21).
But human nature being what it is, people tend to use their power for their own gain and are at times willing to do so even if it hurts other people.
After Israel was settled in the land, they worshiped other gods and eventually God drove them from the land and sent them into exile. But part of the reason God was upset with them was that the rulers oppressed the weak.
There are many examples of Old Testament prophets calling for justice for the poor, for widows and oppressed people.
"Woe unto them that decree unrighteous decrees, and that write grievousness which they have prescribed; to turn aside the needy from judgment, and to take away the right from the poor of my people, that widows my be their prey, and that they may rob the fatherless, (Isaiah 10:1-2).
God was upset with them because they did at times oppress the poor, or neglect the needy as they took care of their own needs.
After the exile, and after Judah was restored to the land, God still told them through the prophets to exercise justice in their society.
"This speaketh the Lord of Hosts, saying, Execute true judgment, and shew mercy and compassion every man to his brother: And oppress not the widow, or the poor, and let none of you imagine evil against your brother in your heart," (Zechariah 7:9-10).
Solomon also wrote about the need for justice for people who are needy. Proverbs 14:31 says whoever oppresses a poor man insults his maker.
The attitude of God is also expressed in the saying "false weights and unequal measures – the Lord detests double standards of every kind." (Proverbs 20:10).
This oppression can be done in many settings. It can be from the government, or from employers to employees, or even within families or groups. God's plan is for there to be a sense of fairness and justice for all. Life may not be fair, as things sometimes happen for no known reason, but as we do have ability, we should seek that kind of justice.
When Jesus came, part of his mission was to bring about this type of justice. He began his public ministry, as recorded in Luke, after being tempted by Satan he went to the temple and was given a scroll to read.
"The spirit of the Lord is upon me, because he hath anointed me to preach the gospel to the poor, he hath sent me to heal the brokenhearted, to preach deliverance to the captives, and recovering sight to the blind, and set at liberty them that are bruised. (Luke 4:18).
Jesus was reading from Isaiah chapter 61, and he told the crowd that scripture was fulfilled because he was there.
Jesus did not get involved in politics, but he did call for justice. His parable of the unmerciful servant (Matthew 18) tells of a servant who was forgiven a major debt. That servant went from that to not forgiving someone else who owed him very little in comparison. In the parable, the forgiving king seems to revoke the forgiveness. God does not revoke our forgiveness, but the story shows how he is displeased when we act unjustly toward someone who has offended us, when we have already been forgiven for much worse.
The letter of James also warns the rich about oppressing the poor. It is not that the rich are evil by any means, but they should not use their position to gain power.
James 5:4 says the wages they failed to pay their workers cry out against them.
In James chapter two, he warns against playing favorites by honoring the rich over the poor.
God will judge sin to be sure, but he also wants us to practice justice in our society and in our dealings with others.
"No, O people, the Lord has told you what is good, and this is what he requires o you: to do what is right, to love mercy, and to walk humbly with your God." (Micah 6:8).
–- James Jordan
Fulfilling the Law with Love
When Jesus was beginning to prepare his disciples for his death on the cross, he told them he was giving them a new command, and that was to love each other. "By this shall all men know that ye are my disciples, if ye have love one to another." (John 13:35).
Jesus told them they should love each other the same way he loved them, as he was preparing to lay down his life for them, offering himself as a sacrifice for the sins of everyone.
While Jesus came to earth to die on the cross, and to rise a gain - and that was his ultimate purpose - much of his message revolved around how we should treat each other.
How we relate to each other has always been important in God's economy. Six of the 10 commandments that were given to Moses, involved how we act toward each other. It is a defining of love in a sense.
In the scriptures we see the problem of sin in the first people. Adam and Eve of course fell for the lies of the devil, but in the case of their children, Cain and Abel, the problem of sin seems inborn. Cain killed Abel out of jealousy and pride, not because an outside source tempted him. He seemed upset that God liked Abel's sacrifice better, and rather than simply offering the sacrifice God preferred, he killed his brother instead.
Our human nature may be to seek its own self interests, and to harm our brother or neighbor when we see that self interest threatened.
Later in Genesis, we see the story of Joseph, and how his brothers sold him after beating him up over a "coat of many colors."
Joseph is often seen as a type of Christ. He was sold by his brothers, falsely accused by his owners, and yet ye always forgave. He forgave his brothers when he met them years later, and he was in a position of power over them.
"But as for you, ye thought evil against me; But God meant it unto good, to bring to pass, as it is this day, to save much people alive," (Genesis 50:20).
Joseph no doubt understood the type of love God desired.
The Old Testament books of Deuteronomy and Leviticus give instructions on living in the Kingdom that God was going to give them, and must of that involves how they were to treat each other.
The law became very important to the Jews, as it should have since it was the commands of God. But after a time they got caught up in the minute details of the law, and often forgot about loving each other.
Obedience to a set of rules became more important that the truth of loving each other, of looking out for the best interests of others.
The Pharisees were often testing Jesus, trying to catch him in some mistake or false teaching. They thought they were looking out for God by protecting the people from a potential false teacher. Yet they missed Jesus and his message because of their focus on the minute details of the law. In fact it was often not the law itself that was the problem as Jesus was faultless. He violated their traditions but not the law itself.
In Matthew 12 the story is told of the disciples and Jesus walking through a field and eating some of the grain as they walked along. The Pharisees, perhaps even correctly, pointed out this was a violation of the Sabbath laws which and prohibited working on the Sabbath.
Jesus pointed out that David and his men had done the same thing, even eating bread that had been consecrated for sacrifice.
Jesus quoted Hosea, saying "For I desired mercy, and not sacrifice; and the knowledge of God more than burnt offerings," (Hosea 6:6).
There are many more examples of the Pharisees questioning Jesus, when he was actually doing a good thing that appeared to violate their religious traditions. Jesus often had conflicts with them over healing on the Sabbath. Healing is a good thing, but they took their Sabbath rules to the point of preventing good from happening.
This dichotomy was around in the New Testament era after Christ arose as well. In Acts we see the Jews wanted to require new believers in Christ to follow the old Jewish law. The early believers were Jews and for a time still thought of themselves as Jews and wanted new converts that were no Jews to keep the Jewish law.
Eventually they held a conference in Jerusalem, (Acts 15), to decide the issue.
But even then rules continued to fly around.
But Jesus had told them the greatest commandment is to love God and to love your neighbor as yourself. (Matthew 22.)
Paul would go to great lengths to expand on this truth. Several times he wrote that love fulfills the law. Romans 13:10 says love does no harm to a neighbor, and that fulfills the law.
God's law is largely based on our attitude toward him and how we treat others. If we love, then we will fulfill the law and righteous requirements of God.
One of Paul's most eloquent writings is 1 Corinthians 13, which is called the love chapter. It says that if we have all kinds of honor and righteousness, but do not have love, we still have nothing. It speaks of the virtues, such as not taking a wrong into account, always kind, not puffed up, but seeks what is good for others above oneself.
He ends the chapter with "and now abideth faith, hope, charity, these three; but the greatest of these is charity," (I Cor. 13:13).
So while the law was important, and there are admonitions against sin, the greater point is that we should love each other. That is the true fulfillment of the law.
–- James Jordan